Vegetais do Oxfordiano (Lusitaniano) de Leiria
Abstract
Key words: fossil plants - Oxfordian (Lusitanian) - Leiria (Portugal).

Some plant fossils from Oxfordian (Lusitariian) beds near Leiria (Portugal) are described: Equisetites sp., Todites falclformis PAIS, Coniopteris cf. murrayana (BRONGN.), Nilssonia cf. kendalli HARRIS, Otozamites sp., Pterophyllum sp. and Elatides cf. curvifolia DUNKER. Comparisons are established with similar plant associations from Upper Jurassic of Yorkshire and Cabo Mondego (Portugal).
Downloads
Download data is not yet available.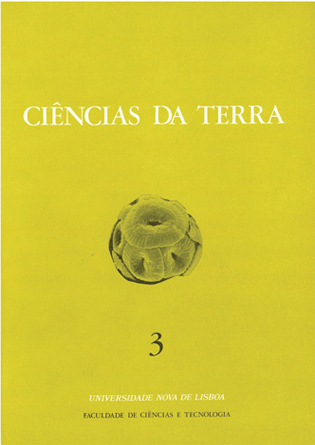 Distribution Settings / Permissions / Copyright Notice