Os sismos de 1964 na Ilha de S. Jorge (Açores). Registo diário
G. Zbyszewski

T. Pacheco Rosa
Abstract
Key words: Seisms, volcanism, S. Jorge (Azores).

During February of 1974, the western extremity of St. Jorge's Island, one of the Azores Islands group, was severely affected by intense earthquakes, causing heavy damage.
One of the authors of the present work (T. P. R.) who at the time was employed in the Rosais Lighthouse, registered day after day all the phenomena he could observe, writting down a journal that is published herein.
An introduction on the geology, tectonic's, and the seismology of St. Jorge's Island, is presented.
As it can be verified, this seismic crisis was associated to a -short submarine vulcanic eruption.
Downloads
Download data is not yet available.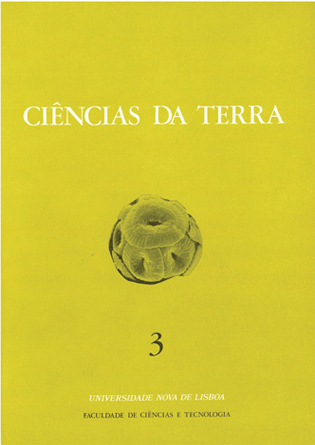 Distribution Settings / Permissions / Copyright Notice