O problema da extracção do alumínio a partir dos sienitos nefelínicos
Abstract
Keywords: Aluminium are - nepheline syenite - Monehique
(Portugal)

Some countries producers of the aluminium, attempt to use other ores which, in the future, will gradually substitute the bauxite as a raw material.
Portugal possesses an nephelinic syenite massif which may be utilized for this purpose because the nepheline offers some advantages above other poor ores which are being essayed now.
By laboratorial processes, the author puts forward those advantages and calls the attention for the necessity of to accomplish essays about the nepheline (by the acid's method) and realize petrographic's detailed reconnaissances of the Monchique syenitic massif.
Downloads
Download data is not yet available.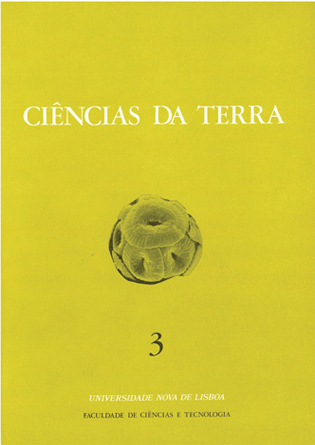 Distribution Settings / Permissions / Copyright Notice