Geomorphology of the Eastern Algarve proximal continental margin (South Portugal, SW Iberia Peninsula): sedimentary dynamics and its relationship with the last asymmetrical eustatic cycle
C. Roque

F. J. Hernández-Molina

F. Lobo

L. Somoza

V. Díaz-del-Rio

J. T. Vázquez

J. Dias
Abstract
Key-words: geomorphology, proximal continental margin, Late Pleistocene-Holocene, sea-level changes, Eastern Algarve.


Four morphological categories were recognised using high resolution seismic data on the Eastern Algarve proximal continental margin (South Portugal): depositional (littoral prism, prodelta, shelf sedimentary cover and slope accumulation), erosive (palaeo-channels, submarine terraces, transgressive surface and erosive surface over the slope), gravity (slides and slumps), and neotectonic (submarine scarp). These morphologies were generated during the Late Pleistocene-Holocene, as a result of the interplay between several factors, namely, the rate of sedimentary supply, the oceanographic conditions, the neotectonic activity and the sea-level changes from the last lowstand to the present highstand related with the last eustatic cycle. The Late Quaternary sea-level changes have been the main control and modelling factor for the development of most depositional and erosional morphologies.
Downloads
Download data is not yet available.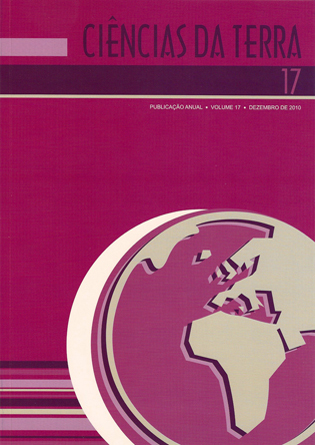 How to Cite
ROQUE, C. et al. Geomorphology of the Eastern Algarve proximal continental margin (South Portugal, SW Iberia Peninsula): sedimentary dynamics and its relationship with the last asymmetrical eustatic cycle.
Ciências da Terra / Earth Sciences Journal
, [S.l.], v. 17, jan. 2011. ISSN 2183-4431. Available at: <
http://cienciasdaterra.novaidfct.pt/index.php/ct-esj/article/view/263
>. Date accessed: 13 june 2021.
Distribution Settings / Permissions / Copyright Notice